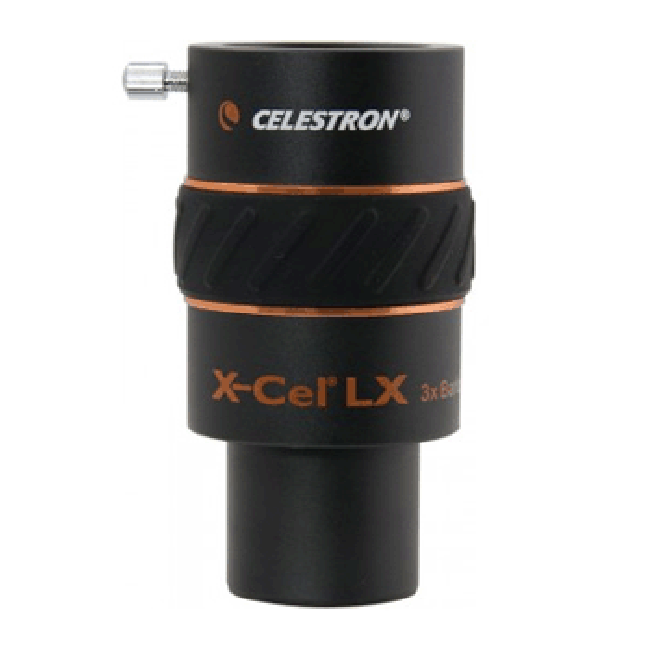 X-Cel LX 3x Barlow Lens - 1.25"
The latest addition to the X-Cel LX line is perfect for astronomical observing, especially with short focal length telescopes. Fully multi-coated 3-element apochromatic design offers superior sharpness and color correction.
This Barlow Lens triples the magnification of your current eyepieces. Perfect for short tube telescope owners that are looking for more power in their lunar or planetary views.
Features
3-Element Apochromatic Lens - Superior sharpness and color correction
Fully Multi-Coated Optics - Increases contrast and minimizes internal reflections
Brass Compression Ring - Securely holds your eyepiece in place