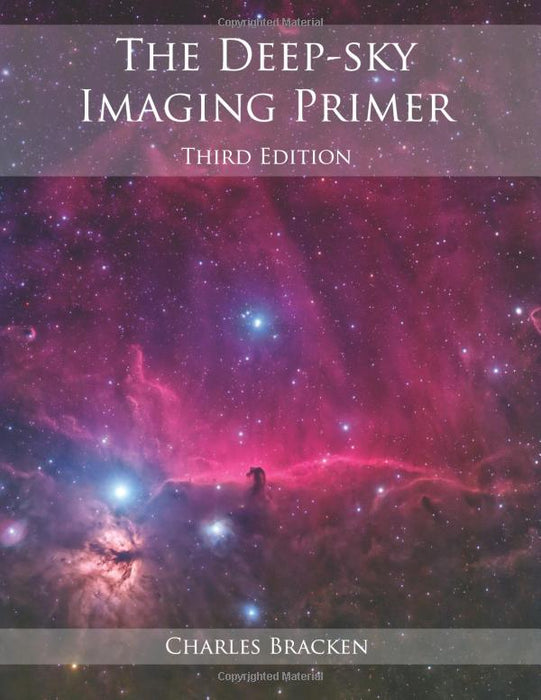 The Deep-sky Imaging Primer, Third Edition Book
Thousands of people learned astrophotography from the first two editions, now
The Deep-sky Imaging Primer
has been fully revised and expanded in this third edition. It has been updated to include the latest cameras, technology, and software. Everything you need to know about capturing and processing stunning images of deep-sky objects is covered. You'll learn about:
The fundamental principles of electronic cameras, optics, and mounts

How to choose the best camera and telescope for you

How to set up, choose exposure parameters, and take the images

Where and when to find the best deep-sky objects

How to process images. In addition to PixInsight® and Adobe Photoshop®, Affinity Photo® and AstroPixelProcessor® are now fully covered.
Start-to-finish examples of image processing are included, with a focus on PixInsight.

Full-color throughout with 372 illustrations