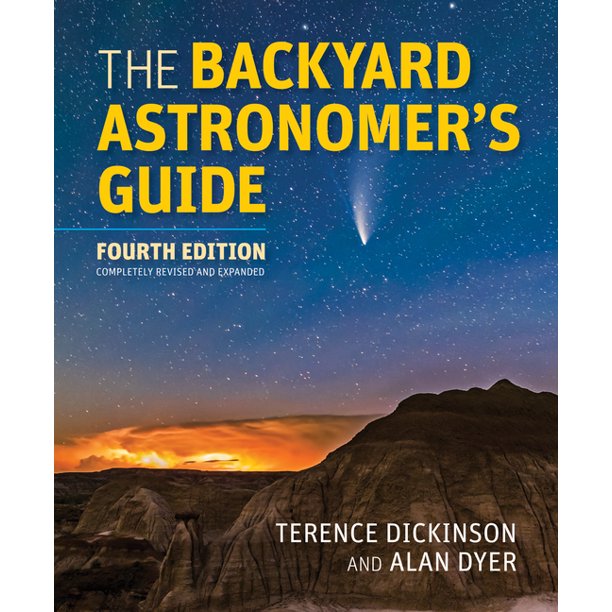 The Backyard Astronomers's Guide
What type of telescope is best for beginners? Can I use my camera to take photographs through a telescope? How good are the new computerized telescope mounts? What charts, books, software and other references do I need? These questions are asked time and again by enthusiastic new amateurs as they take up recreational astronomy.
But accurate, objective and up-to-date information can be hard to find. Throughout the 1990s, the first edition of The Backyard Astronomer's Guide established itself as the indispensable reference to the equipment and techniques used by the modern recreational stargazer. Now, authors Terence Dickinson and Alan Dyer have produced an expanded and completely updated edition that again sets the standard for accessible and reliable information on one of the world's most popular hobbies.
Dickinson and Dyer -- both full-time astronomy writers -- bring decades of experience to their task. They explain why telescopes often perform much differently from what the novice expects. They recommend the accessories that will enhance the observing experience and advise what not to buy until you become more familiar with your equipment. They name brands and sources and compare value so that you can be armed with the latest practical information when deciding on your next purchase. Sections on astrophotography, daytime and twilight observing, binocular observing and planetary and deep-sky observing round out this comprehensive guide to personal exploration of the universe. Dickinson and Dyer's elegant yet straightforward approach to a complex subject makes this book an invaluable resource for astronomers throughout North America.
With more than 500 color photographs and illustrations, The Backyard Astronomer's Guide is also one of the most beautiful -- and user-friendly -- astronomy books ever produced.