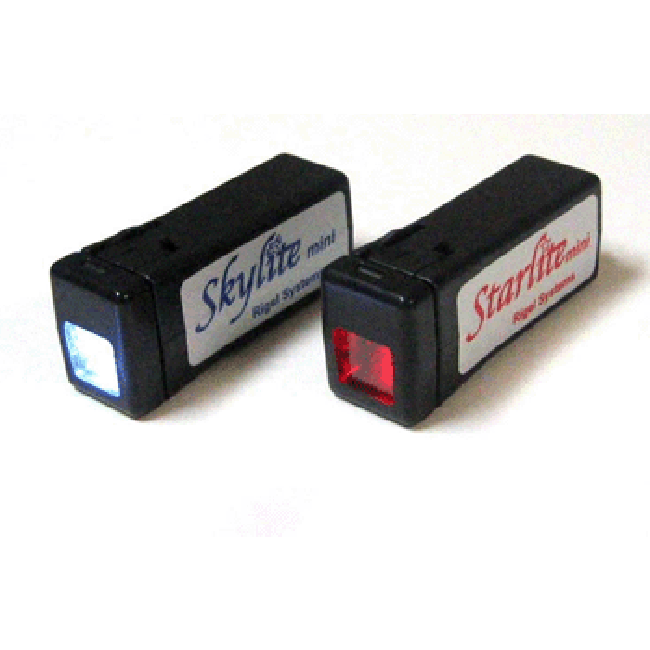 Starlite Mini - Red LED Only
DUAL Ultra-bright LEDs -- The best and the brightest with lifetimes of 100,000+ hours, never break, and provide smoooth illumination.
Thumbwheel Brightness Control -- Dial up just the right amount of light and extend battery life.
Energy Efficient -- Up to 320+ hours at the dimmest setting, 12+ hours at the brightest, from one 9V Alkaline.
Exclusive brightness regulation circuitry -- keeps the LEDs shining bright as batteries age, unlike competitors LED flashlights which start bright but quickly fade.
9 Volt Battery & 20 inch neck strap included.