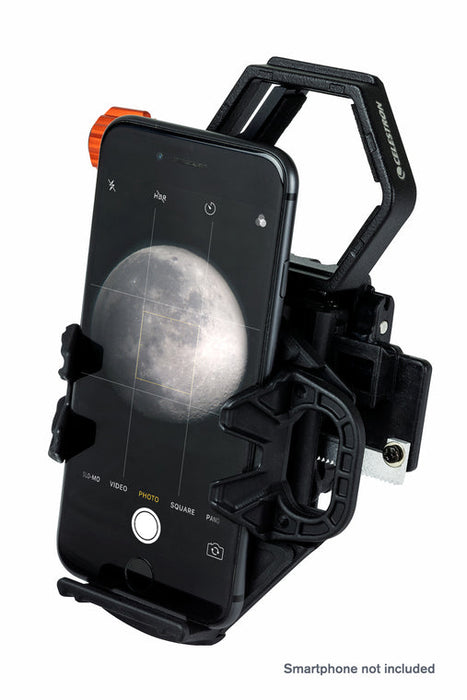 NEXGO UNIVERSAL SMARTPHONE ADAPTER
A complete digiscoping solution: NexGO connects your smartphone to your optic eyepiece
NexGO's design works with most optics including telescopes (with most 1.25" eyepieces), spotting scopes, binoculars, monoculars, and microscopes.
Folds up for easy transport and storage.
Charge your phone during use.
Features two directional knobs (X-, and Y- axis) that perfectly align your phone's camera with the eyepiece in seconds.
Stands up to rigorous field use thanks to its robust, durable construction with a metal frame and polymer body.