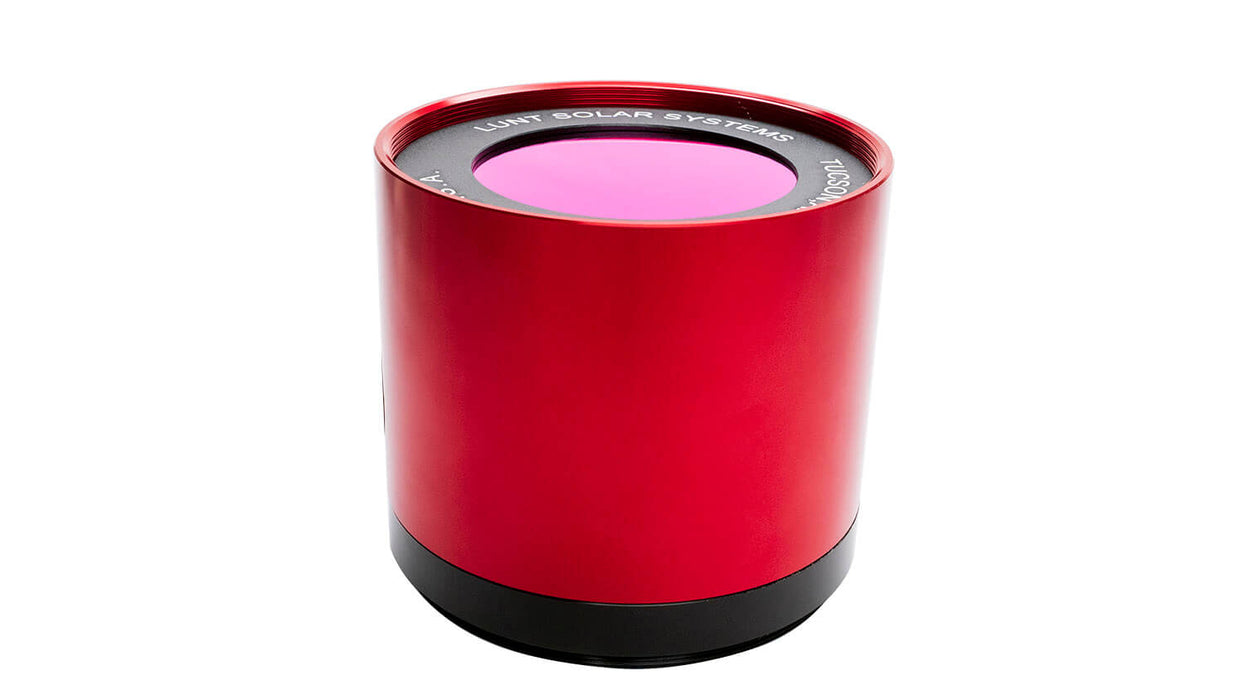 Lunt LS60FHa Front Mount 60 mm Double Stack Filter
LS60FHa H-Alpha Filter, 60mm front-mounted non-obstructed hydrogen-alpha filter for use on a wide range of telescopes!

Accommodates LS60THA and LS60MT Telescopes without need for adapter

Connect the Lunt LS60FHa to your telescope with the appropriate adapter (sold separately), or use it to double-stack on an existing Lunt 60mm https://luntsolarsystems.com/product-category/solar-deep-space-universal-telescopes/60mm-universal-telescopes/">LS60THa solar telescope or filter for a ~<0.5A band pass!
Choose the appropriate LS60FHa and blocking filter for your telescope's focal length and focuser size.
Required Accessories: Typically an adapter plate will be required to attach a Lunt Solar Filter to the front of a customer-supplied telescope. These adapters are in stock for the more common user scopes, but can potentially be custom made to your specific requirement if needed.  No adapter is needed to connect one LS60FHa to another for double-stacking or to connect an LS60FHa to a Lunt 60mm Telescope.