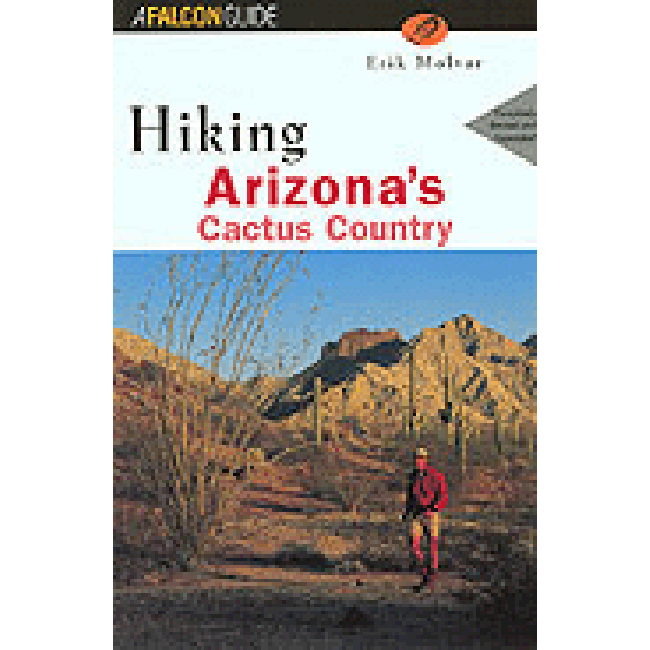 Hiking Arizona's Cactus Country
Author: Erik Molvar
Paperback: 311 pages
Southern Arizona offers unlimited opportunities for backcountry exploration. This second edition of Hiking Arizona's Cactus Country explores a broad swath of the Sonoran Desert that extends northward across the Mexican border and encompasses the southern third of Arizona.
Thoroughly updated, this comprehensive guide features hikes in Sagurao National Park, Organ Pipe National Monument, the Chiricahua Mountains, and the Sky Islands of Coronado National Forest, as well as a new section for the Cabeza Prieta National Wildlife Refuge.
Hiking Arizona's Cactus Country is organized to help plan your trips, including indexes to topographic maps, tips on no-trace camping and wilderness safety, mile-by-mile trail descriptions, and easy-to-follow maps and elevations charts for each hike. In this indispensable guide, day hikers and long-distance backpackers alike will find opportunities to explore Arizona's expansive landscapes.