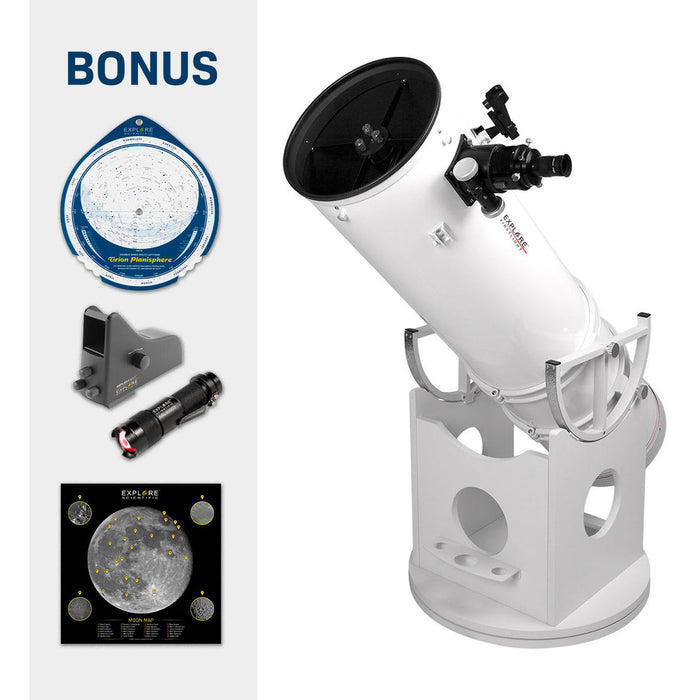 Explore FirstLight 8" Dobsonian Telescope
8" aperture provides major light-gathering power making this an ideal instrument for deep sky observations.
Scope and mount can be transported in pieces and reassembled within minutes.
Rockerbox is easy to assemble with few tools and includes accessory tray for eyepieces.
2.5" HEX focuser has helical gearing.
Universal design makes it easy for imagers to use the telescope as a traditional Newtonian by removing the bearings from the OTA and attaching the tube to an equatorial mount using the included Vixen-style dovetail plate.
Model comes with a 25mm SuperPlössl eyepiece and a red dot viewfinder for locating observing targets.
Included adapter helps observers use their smart device to capture and share images.