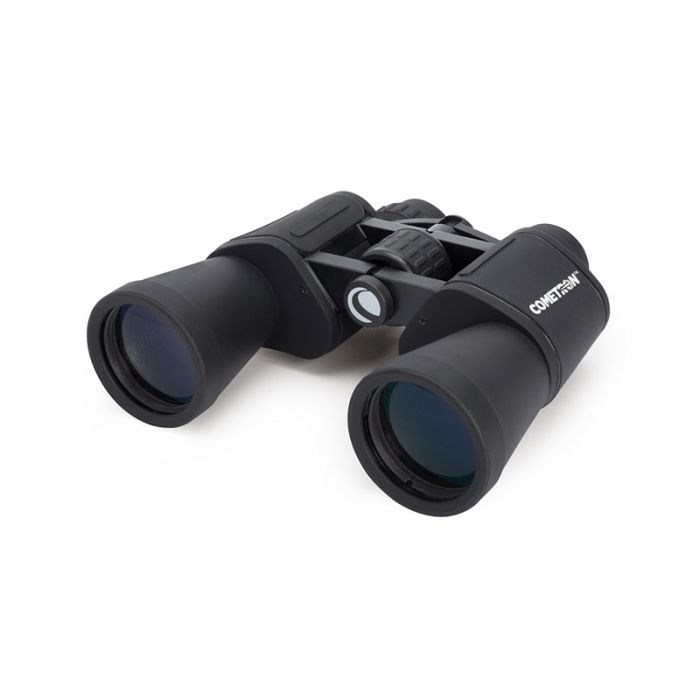 Celestron 7 X 50 Cometron Binoculars
Get ready for the next awe-inspiring comet with a pair of sleek, portable Celestron Cometron 7x50mm binoculars. The large 50mm objective lenses and multi-coated optics offer amazing light-gathering capabilities that bring celestial objects into bright, sharp focus, making them ideal for comet watching, stargazing, and viewing craters on the Moon. Cometron 7x50mm's wide field of view lets you explore expansive swaths of the sky to quickly pinpoint exactly the object you want to see, then keeps it in your sights without constant movement.
Cometron 7x50mm's rubberized aluminum housing is durable, lightweight, and tripod adaptable for extended comfort during long stargazing sessions. The binoculars come with a wide neck strap and a carrying case for security, portability, and grab-and-go convenience.