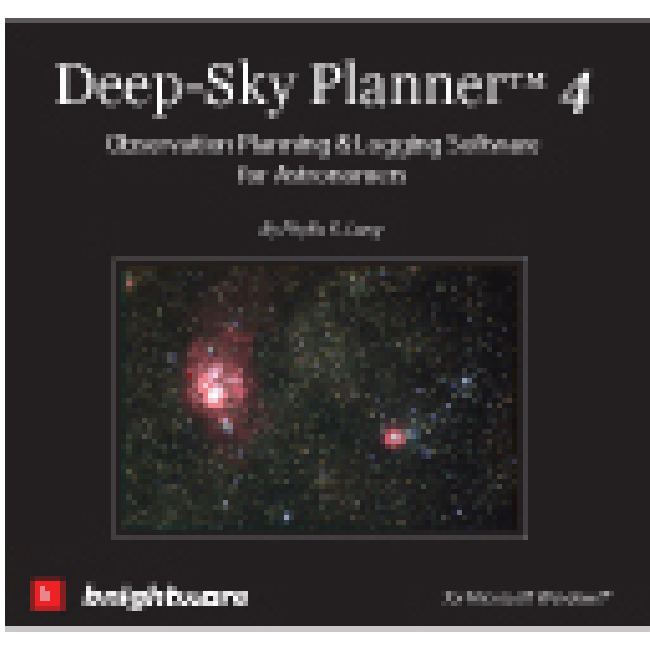 Get the most out of your stargazing with this powerful observation planning program. Create customized reports of various objects based on your selection criteria and viewing location. Includes data for over 100,000 objects, planetary ephemerides and events (except Earth and Pluto), suggestions for the best times to view objects on any date, and a comprehensive online tutorial.
New version 4.3 features telescope control using ASCOM, and interoperability with planetarium software packages TheSky6, Starry Night 6, and Cartes du Ciel. These features allow a user to select an object reported by Deep-Sky Planner and slew the telescope to that object, or command the planetarium software to center its display on that object.
Compatible with Windows Vista, Windows XP, and Windows 2000.