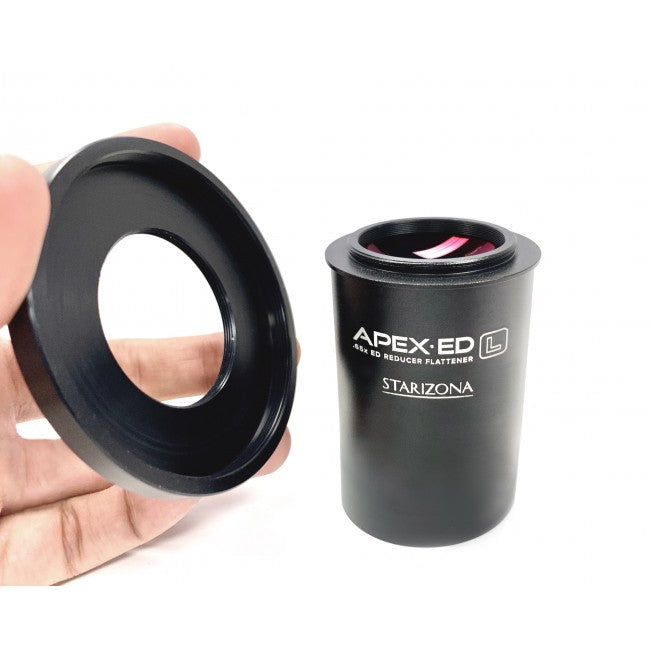 Apex ED Threaded Focuser Adapter
The ApexEd Threaded Focuser Adapter currently comes in either stock Sky-Watcher Esprit and Explore Scientific focusers options. You can pick between M42 or M48 male threads. Each Threaded Focus Adapter includes two 1mm spacers to help achieve the correct backfocus.
The Esprit adapter fits the M74 threads on 80mm, 100mm, 120mm and 150mm models. The Esprit 120 and 150 telescopes also require a threaded extension to reach focus with this adapter.
The Explore Scientific adapter fits the 2.5" Hex focuser.
The M63 version has male 63mm threads to fit William Optics and similar 2.5" focusers.
The M68 version has male 68mm threads to fit several telescopes including the Meade Series 6000 2.5" focuser.

*Please note the threaded adapters take up backfocus. The M42 Threaded Adapter takes up 4mm from your backfocus, while the M48 adapter takes up 1mm of your backfocus.