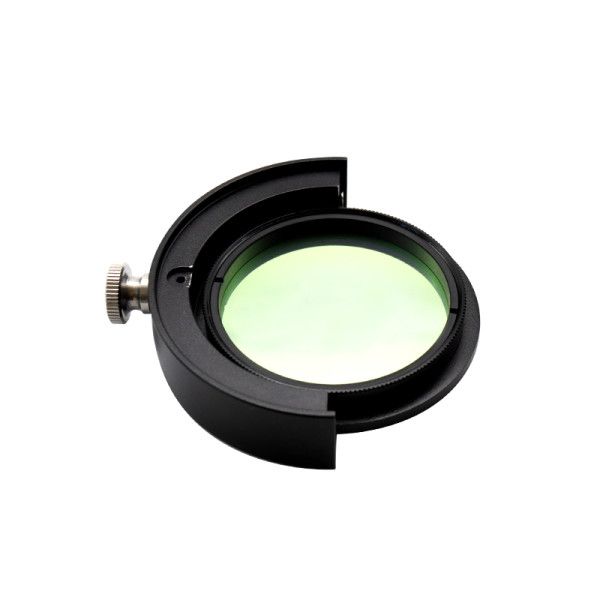 ZWO Extra 2" Filter Holder for ZWO M42 Filter Drawer (Gen 1)
Please Note: This filter drawer can ONLY be used with ZWO's Gen 1 FD-M42 filter drawer. It cannot be used with their Gen 2 FD-M42-II filter drawer that was released in early December 2022.
If you purchased your ZWO filter drawer from us by November 2022, then you have a Gen 1 drawer and can use this item. Purchases after mid-December from us would have been for the Gen 2 drawer that this holder is NOT compatible with.
ZWO's M42 filter drawer inlcudes one 2" filter holder. However, you can now (finally!) purchase additional filter holders without having to buy the entire filter drawer all over again just for the holder.
You can now purchase as many filter holders as you need and slide in the appropriate filter into the drawer as you like. 
The filter shown in the photo above is illustrative and is not included. The filter holder has standard M48x0.75 threads for 2" mounted astronomy filters.
Please note that this item is only for use with ZWO's M42 filter drawer. It will not work with their M54 or FD-EOS filter drawers.
The M42 filter drawer is sold separately.