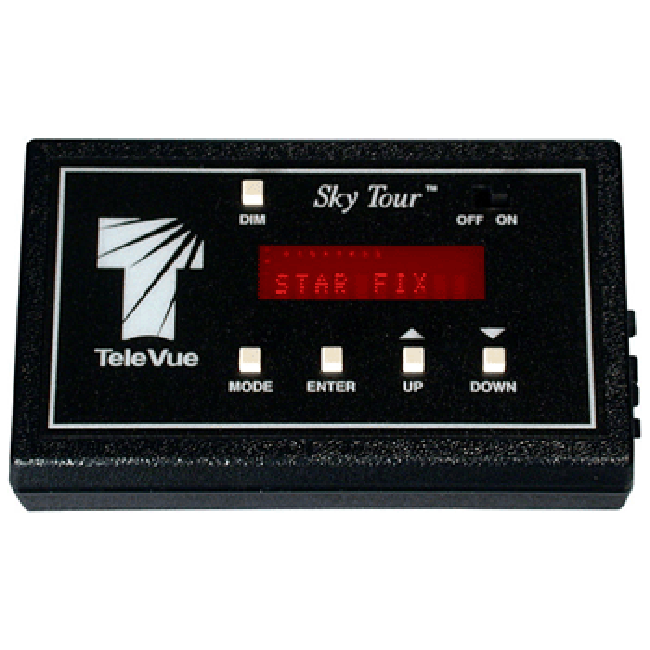 The Sky Tour object locator adds "brains" to your Tele Vue mount. With its exclusive Lorenzin 2000+ database and refinements such as dimmable red light display, backlit button names, 10-character speed-adjustable scrolling display, and advanced "identify" capability, Sky Tour brings the hand-held computer to a new feature/performance level -- a Tele Vue level of convenience and ease of use. When Sky Tour is added to Tele Vue mounts, the total system is simple enough to encourage beginners, yet deep enough for experts to maintain a lifetime of observing enthusiasm.
Locate 2000 Objects
More than just a star listing, Tom Lorenzin's 2000+ database is a collection of interesting and observable double and triple stars, bright and dark nebulae, galaxies, star clusters and colored stars most suited to Tele Vue telescopes.
The 2000+ objects are organized into six catalogs: NGC (New General Catalog), M (Messier), IC (lndex Catalog), ST Star), NS (Non-Standard), and PL (Planets). For quick reference, an additional FAV (Favorites) catalog is available to store 99 of your favorite objects.