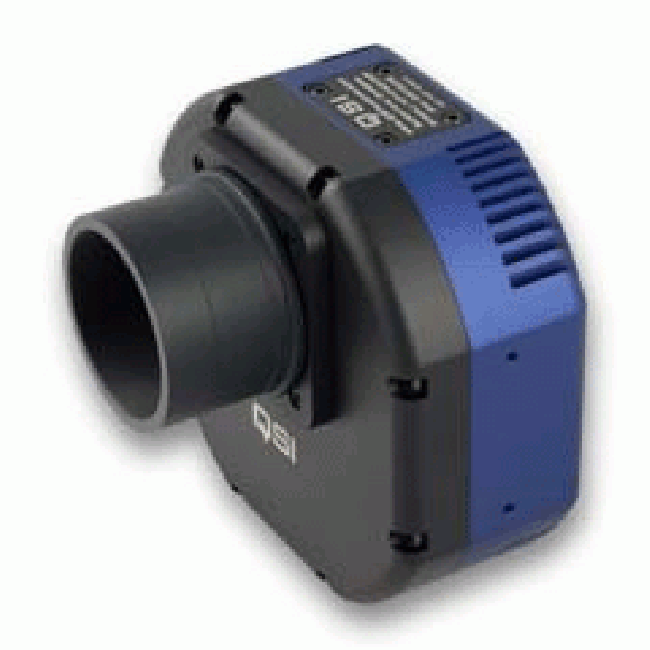 QSI 690ws 9.2mp Monochrome CCD Camera
The QSI 690 model camera employs an 9.19mp Sony CCD image sensor. This new generation of Sony sensor offers remarkable sensitivity with peak QE of over 75%. The high senstivity, wide dynamic range, dual read rates, low noise performance and internal 5 or 8-position color filter wheels make the QSI 690 ideally suited to a broad range of demanding scientific, medical, astronomical, and industrial imaging applications.
The superb imaging performance of 600 Series cameras is wrapped in an attractive, compact design with outstanding power efficiency and investment protecting upgradeability. The refined engineering and impressive fit, finish and attention to detail will surpass your highest expectations.
The QSI 690ws model includes a standard 5-position 1.25" filter wheel (31mm filter wheel optional).
Specifications
CCD Manufacturer & Model: Sony ICX814
CCD Architecture: Interline Transfer
Microlens: Yes
Anti-blooming: Yes (800x suppression)
Imager Size (WxH): 12.48mm x 9.98mm
Pixel Array (WxH): 3388x2712 active (9.19 megapixels)
Pixel Size: 3.69µm x 3.69µm
Pixel Full Well Depth: 18,000 e-
Absolute Quantum Efficiency: Peak 77% at 560nm
Pixel Dark Current: <0.002 electrons per second at -10°C
Intrinsic Read Noise: 3.1 electrons RMS
Dynamic Range: 75db