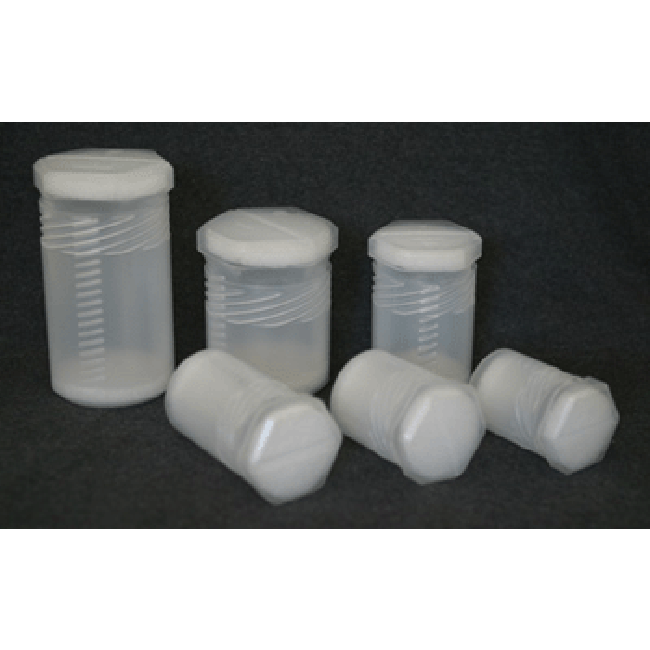 Eyepiece Bolt Case - 52x120mm
Available in ten sizes to fit most eyepieces, these high quality cases are made of polypropylene plastic and have hex ends so they don't roll when put down on a flat surface. These cases open and close with a twist motion and can be adjusted in length.
Each case includes 2 pieces of 9mm thick polyethylene foam inserts for the top and bottom of each case for extra eyepiece protection - a feature unmatched by many others.
Inside Diameter:  2.0" (52mm)
Length (w/o foam):  4.7-8.0" (120-205mm)
Eyepiece Compatibility:  Longer 1.25" Barlows (typically 3x and variable power Barlows); 1.25" laser collimators