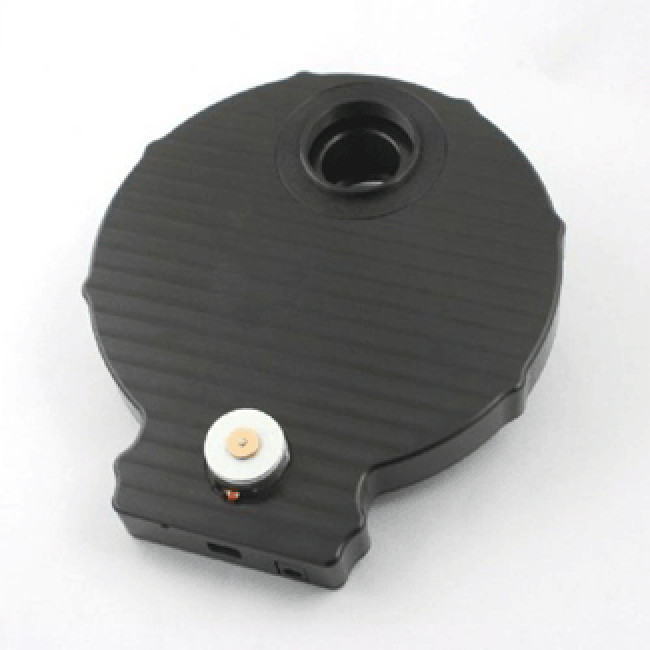 ATIK EFW2 - Electronic Filter Wheel
Electronic Filter Wheel
The ATIK Electronic Filter Wheel comes complete with an ASCOM driver, so that any compliant software can control it
Comes with Artemis Capture software, for easy, simple and efficient operation
The ATIK Electronic Filter Wheel employs interchangeable filter disks, allowing for multiple combinations, and has large 54mm openings on both sides
Easily supports sensors up to full frame (35mm) format
ATIK is pleased to introduce a new motorized filter wheel, with multiple filter capability.
The ATIK EFW2 features a slick design, with a slim and lightweight profile. For example, the distance between any Atik camera and the wheel itself is 0mm, while maintaining the possibility to rotate the camera to any desired position. Total extra backfocus needed will be only 22mm.
Atik Electronic Filter Wheel Features....
closed design eliminates light leaks even in the presence of light-pollution
central support maintains rigidity even when using heavier cameras
magnetic sensors allow precise positioning without the use of LEDs
battery power connector (12V Cigarette lighter cable) and 3m USB cable
extremely affordable price!
interchangeable Filter Disks Available - Unit includes one complimentary disk specified by customer at the time of purchase - options include 5x50.8mm, 5x2" mounted, 7x36mm and 9x1.25" mounted
3m USB cable
12V Cigarette lighter cable
2" adapter
T-Adapter
* Universal (110-230V) power adaptor is optional
Please choose a filter disk option below