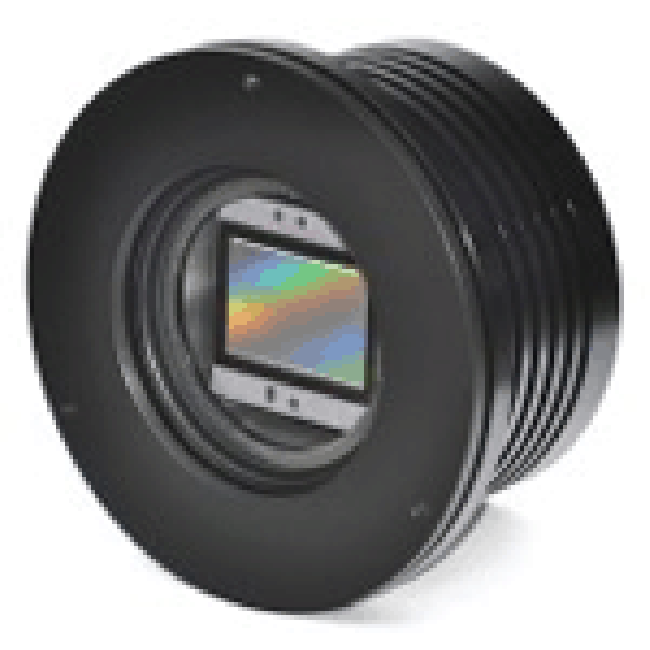 Starlight Xpress Trius PRO-36 - Monochrome CCD Camera
Large, high resolution Kodak CCD chip, with 16,085,120 x 7.4uM square pixels in a 36.3 x 24.2mm array. 

High sensitivity, approx. 52% QE at peak (green light), 31% at H alpha.

Low dark signal - Dark frames not necessary for most of the brighter deep sky objects

Anti-blooming with minimal effect on linearity and no lost active area

Built-in super high speed USB 2.0 interface for approx. 10 second downloads

Built-in autoguider interface and output - compatible with the optional dedicated external guide camera

Built-in dual serial ports for accessory control - directly drive filter wheels, GOTO 'scopes etc.

Single USB cable control for all features - get rid of that dangerous cable tangle!

Only ONE computer needed to control all of the devices and functions

Very low power consumption. Less than 1.0 amps at 12v DC - 12VA at 110v or 240v AC

Compact and lightweight - only 118mm in diameter x 102mm long - less than 1100 grams load on the telescope.

72 x 1mm input thread, compatible with Takahashi FSQ106 etc.