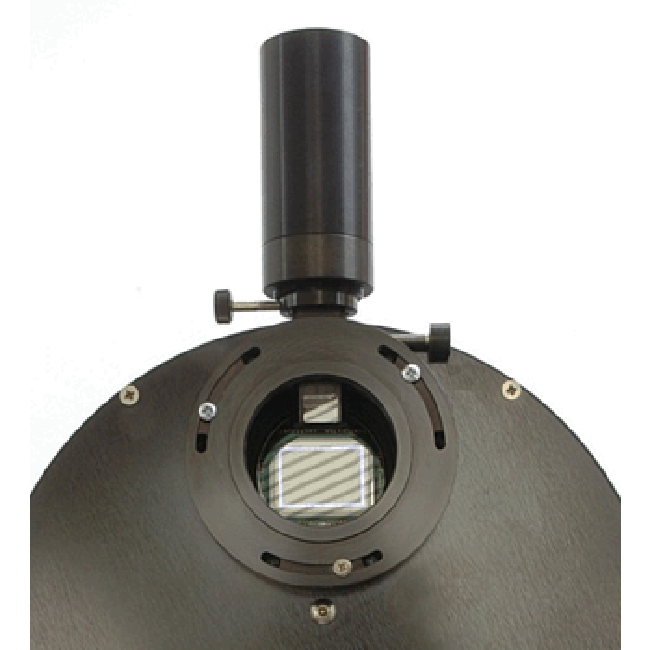 Starlight Xpress Super-Slim Off-Axis Guide Head
This new filter wheel accessory makes accurate, flexure-free guiding easy to achieve. The extremely slim assembly screws directly to the wheel face and adds only 13mm to the back focal distance of the wheel. The 10 x 8mm prism fully illuminates a Lodestar or EX guider CCD and the pick-off axis may be adjusted to optimize the guide image quality. An alternative filter wheel face plate for direct attachment of the H18 and M26 cameras is also available (not suitable for other SX cameras as the OAG cannot achieve focus for these, without the camera adaptor in place).
This version of the SX-OAG is for use with Starlight Xpress cameras and filter wheels. For other models of cameras and cameras without filter wheels, see the SX-OAG w/Adapters version.